COVID-19 Impact on ITA Program
In compliance with the current Illinois shelter-in-place directive, the ITA Program office located in the Student Services Building is closed and we are operating remotely.  If you have questions regarding ITA testing, courses, or other services, please email us at itap@uic.edu.
GC 509: Advanced Pronunciation for International Graduate Students will be offered entirely online during Summer Session II (8-week session, June 15 – August 7, 2020).
Registration for GC 509 is available now in UIC's course registration system.
For the latest campus updates on the coronavirus situation and the Graduate College's list of COVID-19 policies and graduate student resources, please visit the links below.
Welcome to the International Teaching Assistant Program website!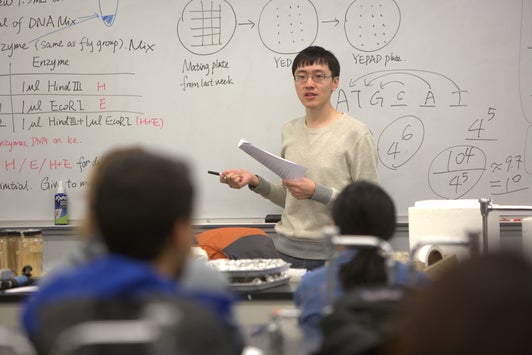 As a part of UIC's Graduate College, the International Teaching Assistant Program provides three main services for international teaching assistants (ITAs) and the academic departments that employ them:
conducting oral English proficiency testing for all non-native English-speaking TAs in compliance with Illinois state law
providing courses to help ITAs improve their English language, communication, and teaching skills
offering drop-in workshops and casual social events to give ITAs more opportunities to use their English outside of the classroom
We also organize and run the annual Campus-Wide New TA Orientation.
Note:  The ITA Program does not currently have any available TA positions and does not assist graduate students in finding TA positions.